06 mars  2021 | 15 minutes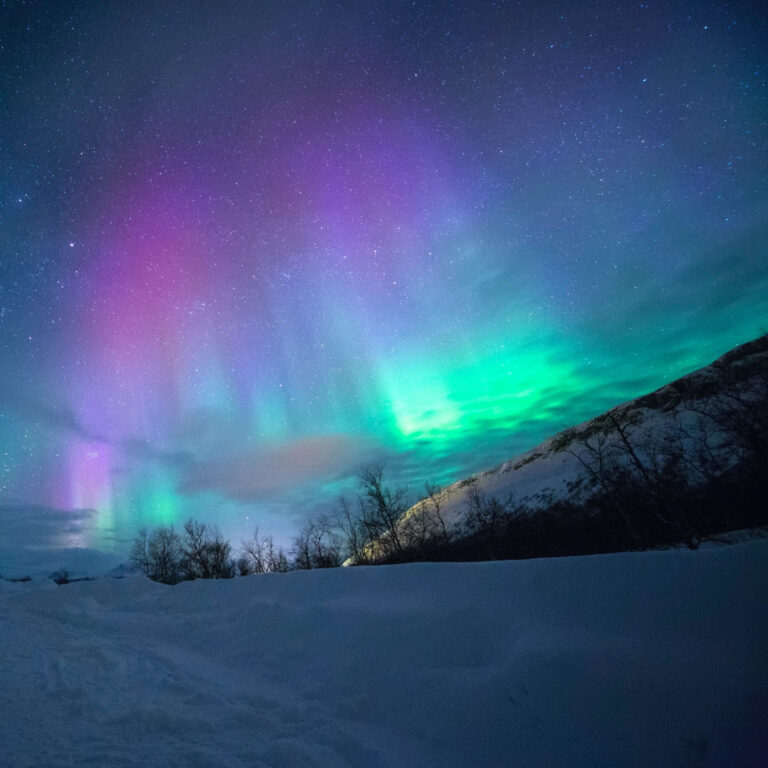 Norsk for Beginners
Norsk for Beginners is a podcast aimed at beginners of Norwegian (A1-A2). The episodes are structured in two parts: One Norwegian speaking part and the second in English, explaining the Norwegian part and examining some Norwegian vocabulary used in the episode. I speak Norwegian in a clear, slow and deliberate manner, perfect for beginners. Get some listening practice by listening to "Norsk for Beginners"!
6.7 – Alcohol in Norway: Akevitt and Vinmonopolet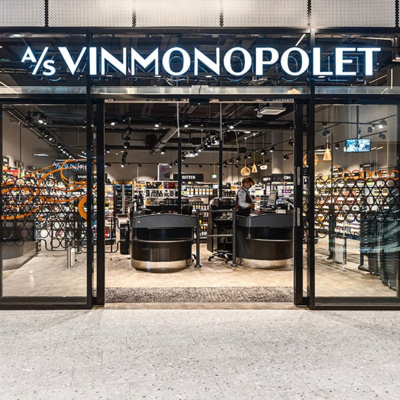 Episode's Transcript
Heihei! Before we start, I would like to recommend the Norwegian textbook The Mystery of Nils, which is an engaging and story-based way of learning the language. They offer books and courses from absolute beginner to upper-intermediate. See the link in the description: https://skapago.teachable.com/a/aff_k3br5vg8/external?affcode=26285_sxv09qeu
Now, let's talk about Norwegian alcohol culture focusing on the liquor aquavit and the peculiar wine monopoly.
Alkohol i Norge: Akevitt og vinmonopolet
I denne episoden skal vi se nærmere på det skandinaviske og norske brennevinet akevitt og på hvordan vinmonopolet fungerer i Norge. Vi begynner med akevitten.
Akevitt er et ord som kommer fra latinsk aqua vitae og betyr «livets vann». Akevitt blir laga av nøytral sprit som er tilsatt et krydder eller en urte. Det kan for eksempel være nøytral sprit med dill eller med koriander. I Norge må den nøytrale spriten lages fra potet, mens det i Sverige og Danmark ofte lages med korn. Alkoholprosenten må være minst 37,5 %, men den kan ikke være høyere enn 60 %. Som regel ligger alkoholnivået mellom 37,5 % og 43 %. I Norge har man drukket akevitt siden 1500-tallet. Da kunne man få tak i krydder fra Østen og potet fra Sør-Amerika. I dag er akevitt det mest kjente norske brennevinet.
La oss nå gå over til å snakke om vinmonopolet. Vinmonopolet er et navn som betyr monopol på vin. Altså, de eneste som kan selge vin. Faktisk er vinmonopolet det eneste stedet i Norge hvor du kan kjøpe drikker med mer enn 4,7 % alkohol. I vanlige dagligvarebutikker får du bare kjøpt øl under 4,7 % alkohol. Om du har lyst på vin, brennevin eller øl med mer enn 4,7 % alkohol må du altså kjøpte det hos vinmonopolet. La oss se litt på hvorfor det ble slik.
Allerede i 1922 blei vinmonopolet oppretta. Stortinget oppretta vinmonopolet for at private bedrifter ikke skulle tjene på alkohol. Overskuddet av alkoholsalget skulle gå til staten, altså til alles gode, og ikke til bedrifter og privat næring. I dag er fortsatt vinmonopolet de eneste som kan selge drikker med over 4,7 % alkohol.
Vinmonopolet er i dag faktisk veldig populær blant nordmenn. Nordmenn støtter ordningen med vinmonopolet. Vi liker faktisk vinmonopolet. Hvorfor det? Prisene er veldig høye. Men samtidig er det faktisk et veldig godt utvalg i vinmonopolet. Der kan du kjøpe utallige viner fra Frankrike, Italia, Spania, Ungarn, Chile og mer. Det finnes mange forskjellige typer brennevin også, fra hele verden. Og det er et godt utvalg av øl. De som jobber på vinmonopolet, har ofte veldig mye kunnskap om produktene de selger. De ansatte, altså de som jobber der, gir deg altså veldig god hjelp om du for eksempel lurer på hvilken vin som passer best til en god middag med laks.
Men vinmonopolet har ikke alltid vært så populært som i dag. På 1990-tallet var det mange som ikke likte vinmonopolet. Da var det bare 116 vinmonopoler i landet, altså steder der du kunne kjøpe vin, brennevin og sterkøl. I dag er det 337, ca. tre ganger flere vinmonopoler. Dette gjorde at det ofte var lange køer på vinmonopolene, spesielt i helgene. Det var heller ikke så godt utvalg. Vinmonopolet solgte langt færre forskjellige typer alkoholdrikker på 90-tallet enn i dag. Denne misnøyen, at folk var sure og frustrerte over vinmonopolet på 1990-tallet, gjorde at staten endra vinmonopolet slik at det blei bygga flere butikker og at utvalget blei bedre.
Får å kjøpe alkohol i Norge må du altså planlegge litt. Du må først finne ditt nærmeste vinmonopol. Og så må du sjekke at det er åpent. Vinmonopolet stenger som regel kl. 18 i hverdager, altså fra mandag til fredag. På lørdag stenger de kl. 16, og det er stengt på søndager. I tillegg er vinmonopolet stengt på helligdager, for eksempel i påsken, og på 17. mai, nasjonaldagen, og julaften. I tillegg er det stengt på valgdager, for eksempel Stortingsvalget.
I tillegg til at det bare er vinmonopolet som kan selge vin og brennevin i Norge, har også Norge veldig strenge regler på alkoholreklame. Norge tillater ikke alkoholreklame. Det er ikke lov å reklamere for alkohol på noen som helst måte. Det gjelder på TV, i aviser og på internett. Restauranter kan altså ikke legge ut bilder på Instagram med alkohol. Det blir tolka som alkoholreklame og man må da betale en bot.
Alcohol in Norway: Aquavit and the Wine Monopoly
In this episode, we will look at the liquor aquavit and at the peculiar institution that is the Wine Monopoly. We start with aquavit.
Aquavit is a word derived from the Latin aqua vitae which means "the water of life". It is made with neutral liquor of at least 37,5 % alcohol and spices or a herb such as dill or coriander. Norwegian aquavit is always made with potato liquor, while the Danish or Swedish one is commonly made with wheat. Aquavit has been made in Norway since the 16th century when spices became more common in Europe and the potato was introduced from South America.
Let's move from the famous aquavit to the peculiar wine monopoly, Vinmonopolet, of Norway. The wine monopoly, as the name suggests, is the only place in Norway where you can buy wine. In fact, it's the only place you can buy alcohol with more than 4,7 % alcohol, except for some exceptions such as certain restaurants. In a supermarket, you will only find beers with less than 4,7 % alcohol. How did this happen? Well, in 1922 , the wine monopoly was created by the state to ensure that private enterprises would not profit from selling alcohol. The profits of these sales should benefit the people was the mantra.
And, somewhat surprisingly, the wine monopoly is very popular among Norwegians, despite quite steep prices. The main reason for this is excellent customer service from the knowledgeable staff and an excellent variety of wines, beers, and liquors from around the world. However, it hasn't always been this popular. In the 1990s, there were only 116 stores in the country, whereas today that number is 337. During weekends, people would commonly have to wait in huge lines to buy the products. Also, the variety of products was far from impressive. People were dissatisfied, and the government took measures; more stores were created, also in smaller places; and the variety was increased drastically.
Although the wine monopoly might be popular in Norway, it necessitates some planning to buy your alcohol. First, you have to find your nearest wine monopoly. Second, you have to be sure that it's open. It typically closes at 6 PM from Monday to Friday, and at 4 PM on Saturdays. On Sundays and holidays, they are closed. For instance, you cannot buy alcohol on the 17th of May, the Constitution Day, or Christmas Day. And that also goes for the day of elections, both national and local.
In addition to the wine monopoly, Norway has very strict rules on alcohol commercials. Commercials for alcohol are not allowed in any form, not even on the internet. For instance, restaurants can be punished for publishing a picture with alcohol on their Instagram.
Vocabulary
Brennevin – Liquor
Sprit – Booze/Liquor
Krydder – Spice
Urte – Herb
Vinmonopolet (often shortened to "polet" – The Wine Monopoly
Dagligvarebutikker – Supermarkets
Øl – Beer
Oppretta – Founded
Stortinget – The Norwegian Parlament
Bedrift – Company
Å tjene på – To make a profit on
Utvalg – Selection
Utallige – Countless
Ansatt – Employee
Overskudd – Profit
Kø – Queue
Helg – Weekend
Misnøye – Dissatisfaction
Å planlegge – To plan
Å tillate – To allow
Tolka som – Interpreted as
Ei bot – A fine
Endnote
Before we end, are you interested in learning Norwegian by speaking with professional teachers? Then, you can try taking a Norwegian course with Norwegian Community. They offer lessons for all levels, from absolute beginner to upper intermediate. If you are interested, click on the links in the description:https://learn.norwegiancommunity.com/link/rNSsCh