02 april 2020 | 06 minutes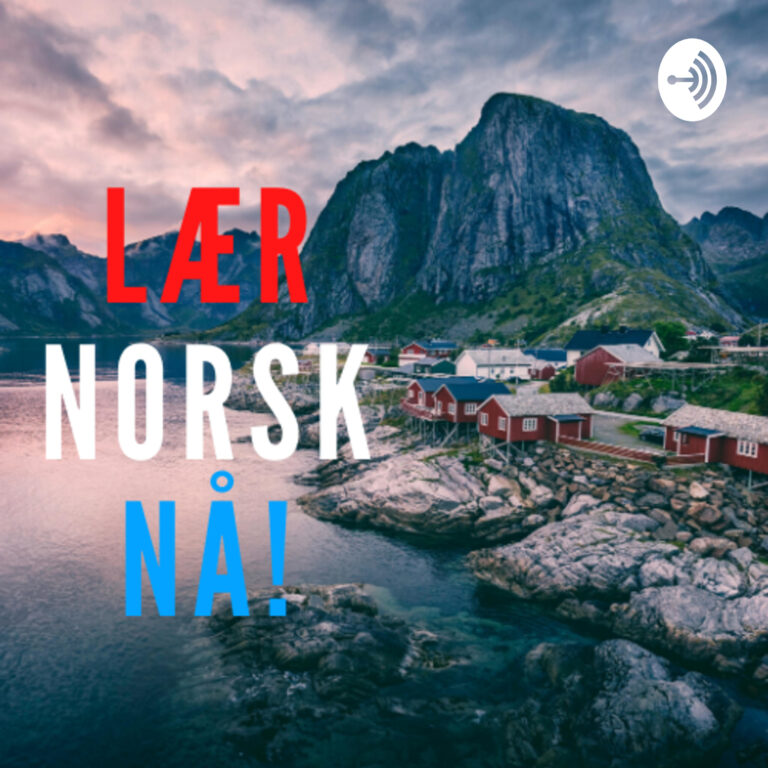 Lær norsk nå!
"Lær Norsk Nå!" is a podcast for the intermediate Norwegian learner (B1-B2) who wants to listen to authentic Norwegian spoken in a clear and slow manner. Transcriptions for the episodes are easily available at the website for the podcast, providing textual support for the spoken material. The podcast deals with many different topics including history, culture, science, literature, the Norwegian language and more; this provides the learner with a range of different topics in Norwegian, leading to ample opportunity to improve one's Norwegian. It is also a fun and engaging way of learning!
4 – Om dialekt på dialekt
E-post: Laernorsknaa@gmail.com
Nettsted: https://laernorsknaa.com/4-om-dialekt-pa-dialekt/
Instagram: https://www.instagram.com/norwegiannowwithmarius/
Støtt podcasten: https://www.patreon.com/laernorsknaa?fan_landing=true
In this episode, I talk about how it feels to speak my own dialect compared to bokmål/nynorsk or another language such as English. I only feel like I am myself, my "real" self, when I speak in my own dialect. "Lær Norsk Nå!" is a podcast for the intermediate learner that wants to listen to authentic Norwegian in interesting subjects adapted to their level. I will try to speak slowly and clearly. Please contact me if you have any questions, suggestions or something completely different.
I denne episoden av "Lær Norsk Nå!" snakker jeg litt om hvordan det er å snakke min egen dialekt sammenligned med å snakke bokmål/nynorsk eller et helt annet språk, som engelsk. På mange måter føler jeg ikke at jeg er skikkelig meg selv med mindre jeg snakker min egen dialekt; det er først da jeg kan være en autenitsk versjon av meg selv. I mange andre land er det gjerne vanligere å bytte over til en slags standard variant av språket, spesielt i formelle sammenhenger. I Norge er det ikke slik; her snakker vi like godt dialekt med familie og venner som på skolen eller i politikken. Dette kan også gjøre at det er litt vanskelig å forstå norsk for dere som holder på å lære språket ettersom det er så mange måter å si ting på. Den beste måten å forbedre sin lytteferdigheter tror jeg derfor er, rett og slett, å høre mye norsk, og ikke minst høre mange forskjellige måter å snakke norsk på. Målet med denne podcasten er å gi dere mulighet til å høre ulike versjoner av norsk: Bokmål, nynorsk og dialekt. Dette var første episode på dialekt, så gi meg gjerne en lyd om det var vanskelig å forstå eller om det gikk greit.