05 November 2020 | 25 minutes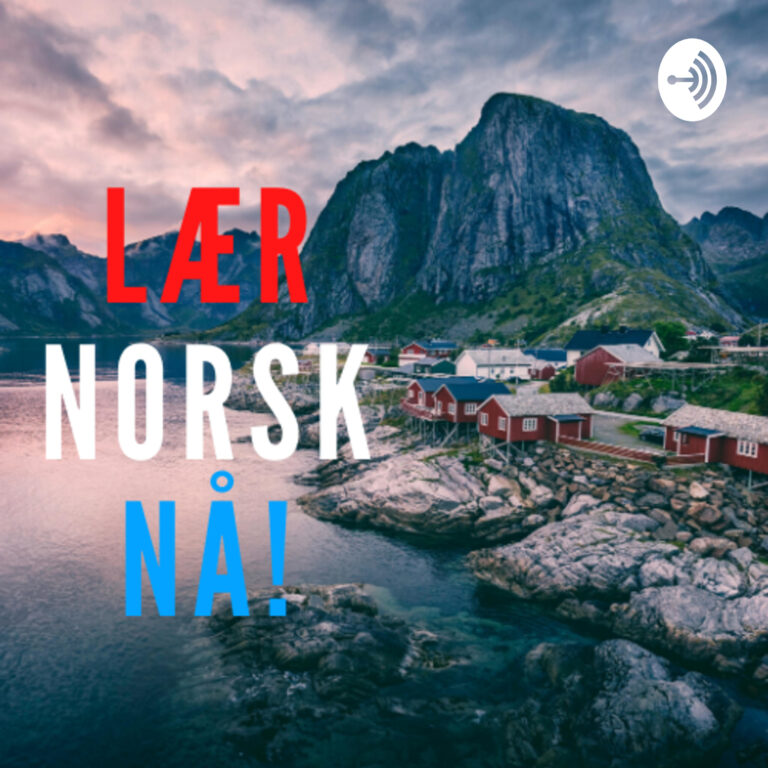 Lær norsk nå!
"Lær Norsk Nå!" is a podcast for the intermediate Norwegian learner (B1-B2) who wants to listen to authentic Norwegian spoken in a clear and slow manner. Transcriptions for the episodes are easily available at the website for the podcast, providing textual support for the spoken material. The podcast deals with many different topics including history, culture, science, literature, the Norwegian language and more; this provides the learner with a range of different topics in Norwegian, leading to ample opportunity to improve one's Norwegian. It is also a fun and engaging way of learning!
Intervju med Ivar – Sandnes, Jæren, Trondheim og ski
Epost: Laernorsknaa@gmail.com
Nettside: https://laernorsknaa.com/intervju-med-ivar-sandnes-jaeren-trondheim-og-ski/
Instagram: https://www.instagram.com/norwegiannowwithmarius/
Patreon: https://www.patreon.com/laernorsknaa?fan_landing=true
Twitter: https://twitter.com/MariusStangela1
Hei og velkommen til en ny episode av «lær norsk nå!». I denne episoden skal vi snakke med Ivar, en venn som jeg også bor med. Og vi skal snakke om blant annet stedet han kommer fra, stedet jeg kommer fra, Trondheim og snø og ski. Dette vil være en slags samtale, så det er en litt annerledes episode fra det dere er vant til. Vi snakker begge på dialekt. Det kan nok derfor være litt vanskeligere å forstå, men det gir god trening i å kunne forstå andre dialekter. I tillegg kan dere høre på episoden flere ganger, noe som gjør det lettere å forstå. Kos dere!